Online Link: http://geekbeat.tv/editors-choice-elite-screens-yard-master-outdoor-projection-screen/
Editor's Choice: Elite Screens' Yard Master Outdoor Projection Screen
October 16, 2013 By John. P
Elite Screens is one of the world's largest manufacturers of high quality video projection screens. And now, they offer a take-anywhere line of screens that are even appropriate for outdoor use! They call them "Yard Master"! And we call them, Editor's Choice award winners!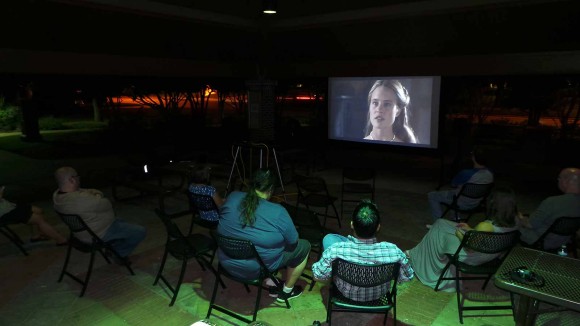 Yard Master Options
Elite Screens' Yard Masters are available in 100″, 120″, 150″, and 180″ sizes (now up to 200″) with prices ranging from $175 – $650.  The 120″ model we tested is currently selling for $199 on Amazon, which is a startlingly good deal!  We were fully expecting these screens to be price in the $1,000 range, given the fact that similarly sized indoor screens are definitely not cheap.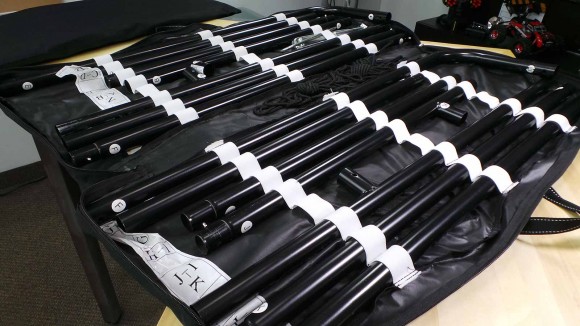 The Yard Master kits come in their own carry cases. In the case of the 100″ and 120″ the kits completely pack down into a soft case that can be carried. While the 150″ and 180″ kits include a custom aluminum wheeled case, presumably to help deal with the sheer weight of the materials (the 120″ model weight over 40 pounds).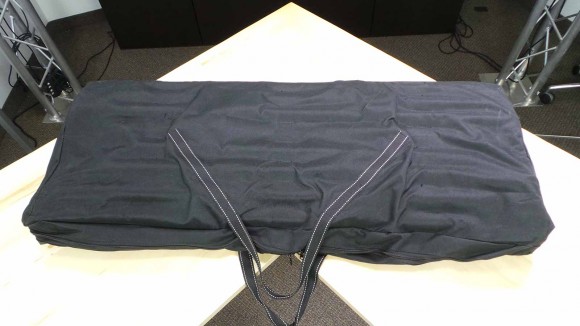 Yard Master Video Review
Click here to watch video review
Elite Screens' Yard Master Gets the Editor's Choice
In the past, if you wanted to have a get together and enjoy a big screen flick, or perhaps show off a presentation or some photo slides, you needed to do it indoors. But with the Yard Master from Elite Screens, we're free to roam about the world and set up  shop wherever we feel like a movie.
The Versatility, quality construction, and attractive pricing combination of the Elite Screen Yard Master warrant a Geek Beat Editor's Choice award if ever anything did.  We highly recommend picking one up for any special gathering.