By Dave Rodgers (Marketing Manager of Elite Screens Inc.)
Installing the pliable Insta DE 2af-projection screen material for the purpose of converting a wall space into a Whiteboard-Projection Screen has been typically the job of a professional signage installer.  However, our in-house installer demonstrates the method of completing a task in a flawless manner.  For DIY installers or signage installers just starting out, this video is for you.  Although this video presents a step-by-step walkthrough of such a product, it is highly recommended.
Click on link for full video: http://elitescreens.com/elitetube/Insta_DE_2aF_Installation_web.mp4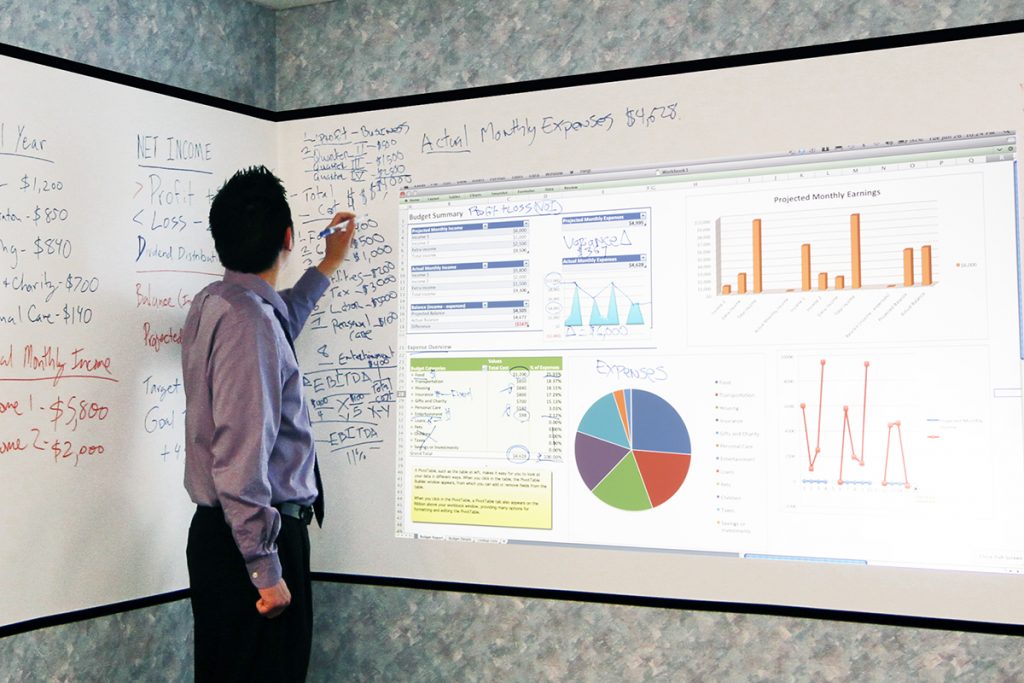 *Failure to smoothe out textures can result in product damage.
(0:49 – 1:07) Preparing the Installation Surface – Insta-DE 2a is designed for flat surface installations.  The dry erase function of this product requires a smooth, ultra flat surface.  Elite Screens strongly recommends sanding the installation area prior to installing.  Any surface texture (i.e. orange peel, dents, holes, etc.) should be removed, sanded and primed before continuing your install.
(01:08 – 1:37) covers measuring, marking and buffing your attachment surface.
(01:38 – 02:11) demonstrates the proper way to mix and strain your adhesive.
(02:12 – 02:50) shows final prep work and applying adhesive.
(02:51 – 04:07) walks through the steps of installing the screen material itself.
(04:08 – 05:08) shows how to smooth out the edges and surface while removing air bubbles when they form.
(05:09 – 06:27)  reveals the steps of applying the adhesive black edge bezel to form the screen's framework.
(06:28 – 08:01)   reviews the method of installing the dry-erase pen tray before pulling back to admire the full installation.
Converting open wallspace into a dry erase writing surface with cinema grade projection screen capabilities is one of so many innovations Elite has to offer. Please visit our web page dedicated to the many whiteboard projection screen options we have to offer.  http://elitescreens.com/products/dry-erase-whiteboard-screens
-DR