Rear projection screens offer another dynamic to designing your projection screen array.  It allows the projector to be placed behind the projection screen. To compare the various models, look at the comparison sheet (here).
DIY Pro Rear Series
The DIY Pro Rear Screen is the newest outdoor do-it-yourself movie screen. It includes professional black masking borders to improve picture contrast and absorbs projection light overshoot.  Enjoy your favorite movies outside using our DIY Pro Rear Screen, which allows installation anywhere a support structure is found. The material allows a clear and sharp presentation without image fidelity loss as typical bedsheets do.  Don't settle for less and project on a DIY Pro Rear Screen.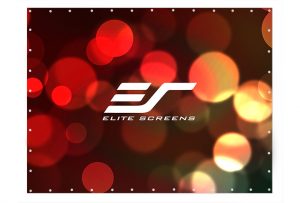 ezFrame Series
The ezFrame Series offers several screen materials models, including AcousticPro 1080P3 (sound transparent), CineWhite®, CineGrey, CineGrey 5D®, and WraithVeil (rear projection).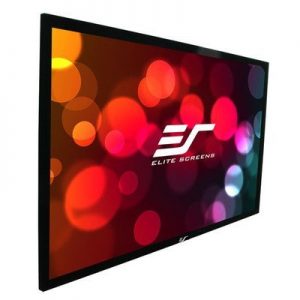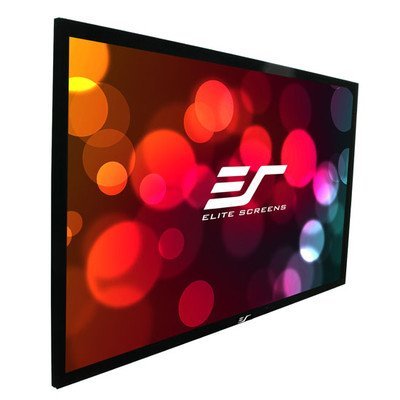 Insta-RP Series
A self-adhesive DIY rear projection screen film with a 2.2 gain reflectivity.  The Insta-RP Screen is a self-adhesive rear projection optical screen film suitable for commercial applications such as storefront windows, resorts, restaurants and nightclubs. The Insta-RP is the ideal solution for wherever a permanent rear projection display is needed.
Insta-RP 2 Series
The Insta-RP 2 Series is an adhesive Rear Projection Film that is self-adhesive for installations on storefronts or any applications requiring a rear projection system display.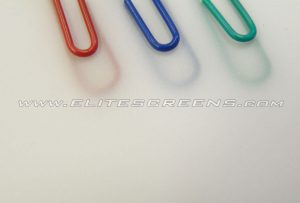 Yard Master Series
Elite's Yard Master Series of outdoor theater screens is ideal for picnics, barbecues or virtually any other outdoor projector presentation imaginable. It is an affordable solution to having a professionally formatted outdoor projection screen that sets up and takes down quickly. The Yard Master's easily assembled framework ensures many years of good use and is designed to be the ultimate low-cost solution to a larger than life picture.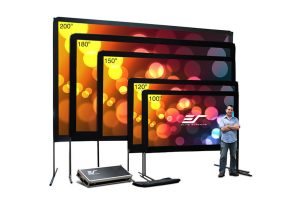 Yard Master 2 Series
The Yard Master 2 is a folding-frame outdoor projection screen.  Its light-weight aluminum frame allows it to be set up in minutes. Simply, unfold the frame; attach the material and legs, then project. The Yard Master 2 is the perfect companion for outdoor presentations with front or rear projection materials available.