Long Term AV Industry Professional Takes the Helm at Elite's Tokyo Office
By Dave Rodgers (Marketing Manager of Elite Screens Inc.)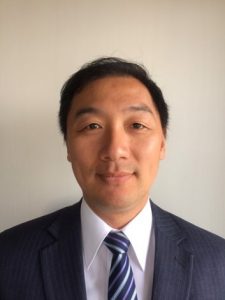 Garden Grove, Calif.  May 30, 2017 — Elite Screens, Inc. an innovative company that specializes in quality projection screens for the retail and integrator channels, is proud to announce its appointment of William Chen to the position of Managing Director for Elite Screens Japan.  Elite's Japanese facility is located in Tokyo and will cover the warehousing, sales, distribution, and service throughout the island nation and its neighboring regions.
"It has always been important to maintain a finger on the pulse of industry trends as well as cultivate strong relationships with customers region-by-region." said Jeff Chen, President of Elite Screens Inc. "William Chen also appreciates the value of group synergy and how buying habits change from channel to channel."
As managing director of Elite Screens Japan, William Chen brings years of experience within the various AV channels including a recent 15-year term with Sony.  During that time, he was in charge of product sales and marketing as well as retail design and corporate training in strategic marketing.  In the four years previous to joining the Elite team, Mr. Chen was responsible for doubling regional projector sales.  Much of this was accomplished through his extensive experience within the residential and commercial projection markets.  Supplemental to this, his innovative approach involved the development of solid relationships with key industry players while maintaining a focus on each channel's unique sets of requirements.
It's so important to have the right people in place to serve our customers while maintaining synergy with our various industry contacts and keeping pace with the mercurial trends constantly in play with this dynamic market.  Elite Screens welcomes its newest member to the team.  We encourage you to reach out and get to know him.
Contact Information:
William Chen  Elite Screens Japan
William.chen@elitescreens.com
+81-90-6532-7611