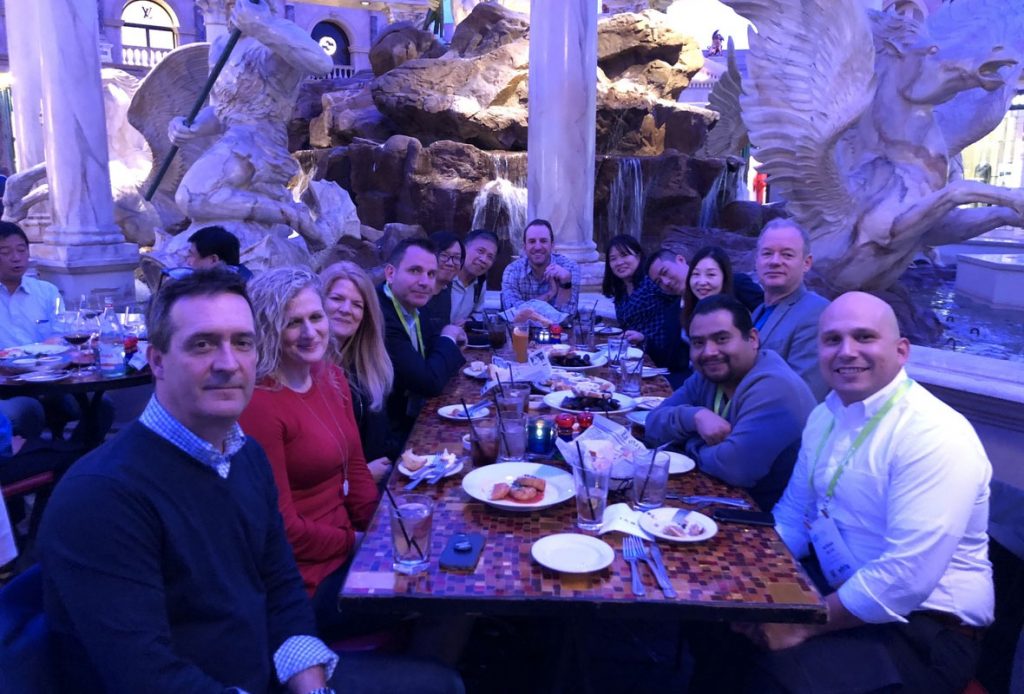 For those in attendance, thank you for visiting us last week at CES 2018 in Las Vegas at the Venetian (Suite 30-219). For those who weren't there, Elite presented its focused efforts on providing affordable screens to the CE Retail channel without compromising on quality.
Ambient Light Rejecting (ALR) and Ceiling Light Rejecting (CLR) projector screens with high performance specs are now available to everyday household applications. This means that the projection system is coming out of the dark room in the back and into the living room, front and center. This exponentially magnifies what was once a select channel into a massive untapped demographic and that is great news for us both.
The Venetian Suites provided the natural lighting of a "real-life" living space to demonstrate the importance of ALR/CLR. It is here where we demonstrated our electric "roll-up" ALR material with standard-throw projectors. Our team also demonstrated an ALR/CLR screen made exclusively for UST (ultra short throw) projectors. This was also a great opportunity to meet with the media as well as bring home some awards.
Awards Won at CES 2018
SVC most innovative Show product Award – Saker Tab-Tension ALR
Stereowise Plus Editor's Choice Award – Yard Master 2 Dual
Twice Picks Award – Starling Tab-Tension 2 CineGrey 5D®
TechHome Mark of Excellence Award – DarkStar eFinty UST
Sound & Vision Top Picks – Aeon CLR
CES 2018 Video Presence
Watch this video interview with Michael Artsis from the BeTerrific technology show.
Primary Products Featured at CES 2018
Feature Product: Starling Tab-Tension CineGrey 5D®
CineGrey 5D® ISF certified ALR/CLR projection material
Strong, fast-acting tubular motor
Full IR, RF, and 12v trigger control package
Feature Product: Aeon CLR
StarBright CLR® (Ceiling Light Rejecting) material – also ALR capable
EDGE FREE® design
Active 3D and 4K Ultra HD ready
LED back lighting kit (multi color)
Other Products Featured at CES 2018
We look forward to hearing from you. Please contact us with any questions, requests, or suggestions.
Warm regards.
-Dave Rodgers
Marketing Manager, Elite Screens Inc.