AV Expert Clint DeBoer Reviewed the Aeon AUHD Acoustically Transparent Edge Free® Projector Screen and the Results Were Fantastic
Product: Aeon AcousticPro UHD
Reviewer: Clint DeBoer
URL: (Full Review)
Audiogurus is a leading online educational and direct retail resource for A/V consumers and enthusiasts. For this reason, our staff members here at Elite Screens were thrilled when Audiogurus' Head Guru, Clint DeBoer put the Aeon AUHD (AR135H2-AUHD) through its paces.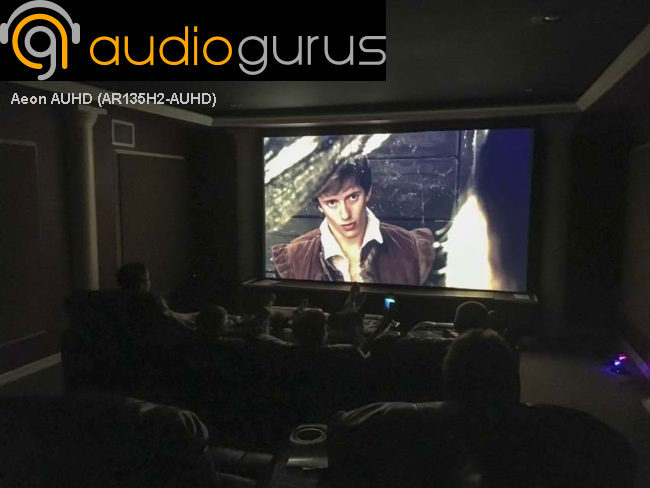 "The weave on this screen is ready for active 3D, 4K Ultra HD, and even HDR. It works well for speakers placed behind the material and prevents both overall attenuation (across all frequencies) and coloration (attenuating only high frequencies). The AcousticPro UHD screen material also has a large 180° wide viewing angle with 1.0 gain. That 180º viewing angle means the AcousticPro UHD has a nice wide diffusion uniformity. Essentially, everyone experiences the same level of brightness and picture quality. The 1.0 gain keeps you from losing any brightness from the projector." -Clint DeBoer.
About the Aeon AUHD (AR135H2-AUHD)
The Aeon AcousticPro UHD is an acoustically transparent (AT) Ultra-Hi Def fixed frame projection screen. The AcousticPro UHD fine perforated weave material is designed to complement in-wall speakers while allowing sound to pass through the material with minimal attenuation. Its tight weave material allows a superior AT performance without sacrificing picture quality.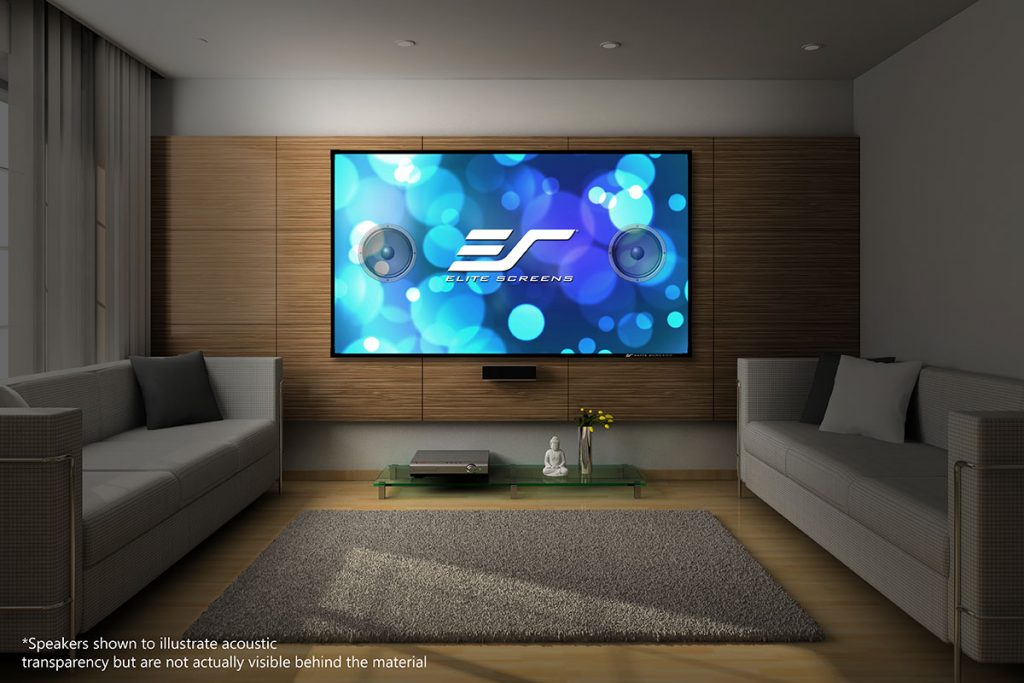 About the Reviewer
Clint DeBoer has a degree in recording engineering, carries several THX certifications (Technician I and II, THX Video), and is ISF Level II Certified. He has been involved in multimedia and/or online publishing in one form or another for the past 18 years (including being the Editor-in-Chief of Audioholics.com from 2002-2013). In 2008, Clint was invited to be part owner in what was then The Audioholics Store (later to become Audiogurus). Today, he hopes his efforts at Audiogurus will provide enthusiasts and DIYers with reliable and engaging home theater reviews to help them make better purchasing decisions.