Get a +100" Big Screen That Performs Like a Giant Flat Panel Display Into a Limited Space With Ambient/Ceiling Light Without Paying A Fortune for a Giant Flat Panel Display?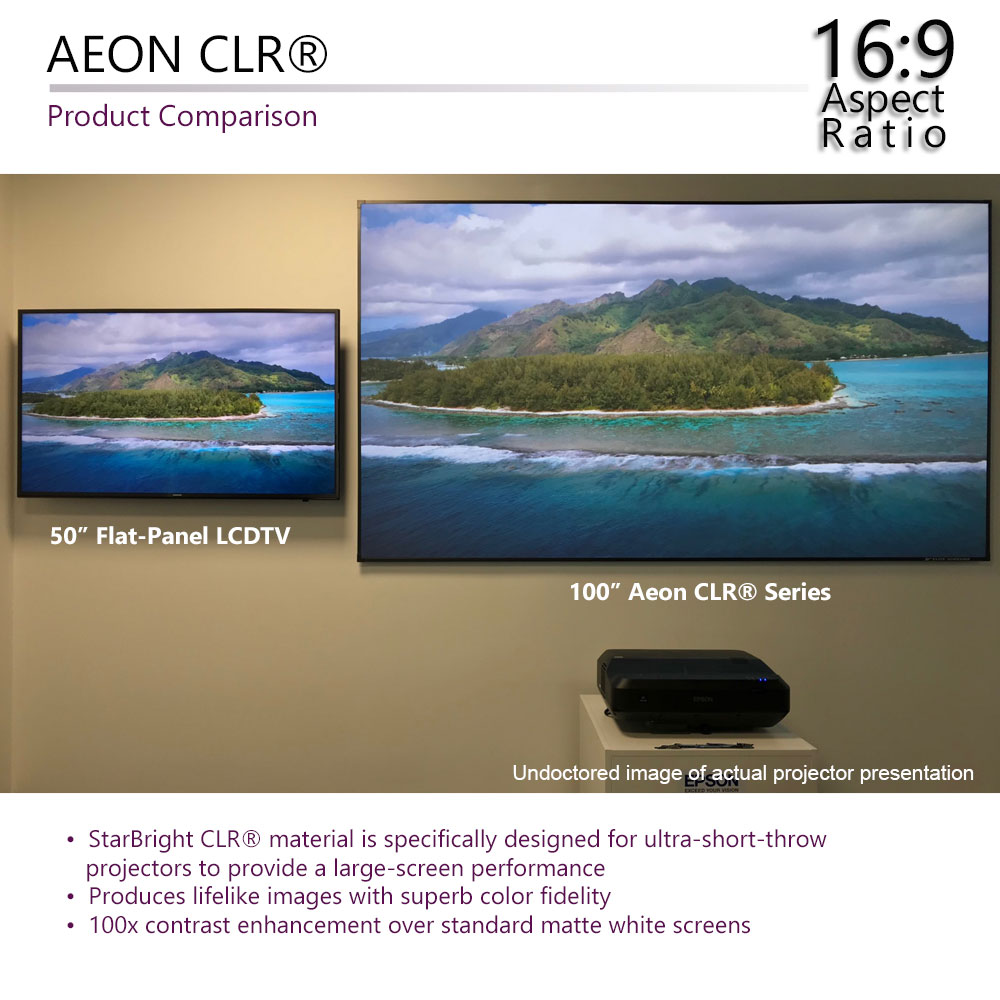 At a cost rivaling a luxury car, large 100" large 4K LED flat panels TVs are unobtainable to the average person. Even a smaller-sized 4K "big screen TV" doesn't come cheap. Fortunately, there are more affordable options such as a larger-than-life 120″ projector screen that rejects ambient light. CE Retail consumers are just starting to learn that Ambient Light Rejecting (ALR) projection screens present television-grade brightness and clarity even with the lights on. However, what if you are working with a limited space that does not provide a long projector throw distance? What do you do when the typical ALR material is not compatible with short-throw projectors? To know the answer, let's establish an understanding of what ALR really is and how it can be modified to short throw performance.
Click Picture for Full Article
About The Aeon CLR®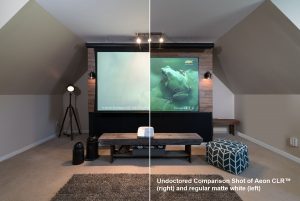 Aeon CLR® uses a specifically designed for ultra-short-throw projectors to provide a large-screen performance in the close quarters of most residential or even training environments. Aeon CLR® offers a wide viewing angle, neutral color temperature, and enhanced picture contrast in a theater-grade image.