Shinoo Mapleton is a Detroit native and avid racing enthusiast. His company, Sector 111 is an after-market specialist of lightweight sports cars. He uses Elite's Spectrum Electric projection screen in presentations for customers demonstrating video footage on the performance of their cars on the canyon and racetrack courses.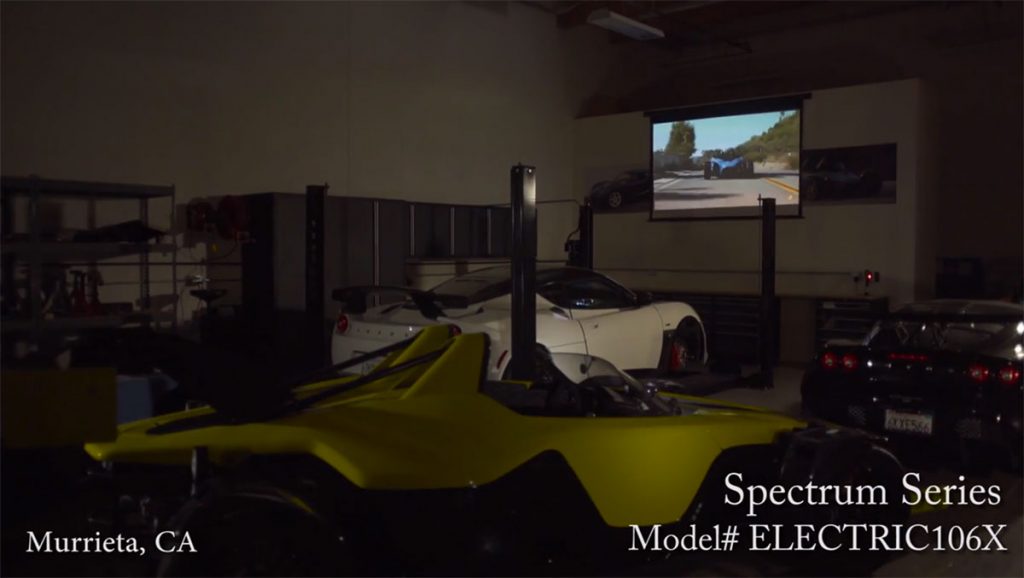 Like so many businesses, there must be the initial presentation for customers to visually get the big picture as to what the company does.  In the case of Sector 111, they do modifications of lightweight sports cars.  This is a great business but selling the vision requires a great presentation. Shinoo commented on just how important that is. "Being able to show it on this format in such a large screen is very impressive to all of our clients."
The Spectrum gives a lot of convenience but the simple, yet reliable design presents a straightforward and user-friendly solution. "One of the things I love about the Spectrum is the ease of convenience. We can retract or extend the screen with just the push of a button. I'm very impressed with the quality of the screen. You know, the size of it; the image that you get and the resolution, it's fantastic."
Bringing the value is a big part of what Elite Screens does.  Bringing home the big screen is what our team strives for you to do. Getting the big picture brings a visually impressive image into your home or business. If Elite's Spectrum can create a big splash with clients who deal in race cars, imagine the high-octane ideas we have in store for you.