Award: Christian School Products Magazine 2018 Top Products Award
Product: Yard Master Electric Tension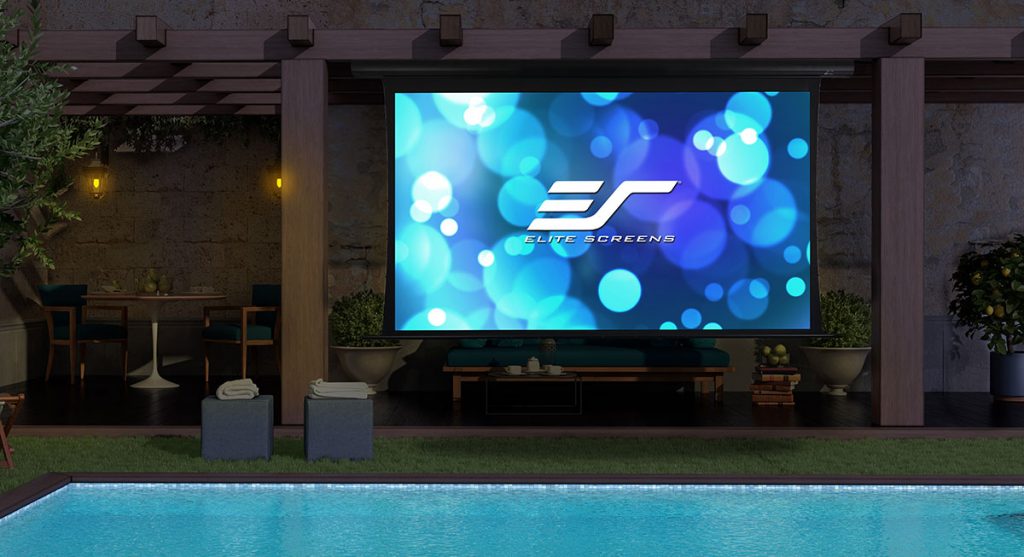 Elite Screens is pleased to announce that its Yard Master Electric Tension "2-Way Outdoor Screen" has won the 2018 Top Products Award by Christian School Products Magazine.  The tech staff at CSP reviews the many products it comes across during the year. Due to their insight as to what elements are preferable in certain products, each year they compile a list of preferred products for key decision makers.
Here is a great product that was initially made for residential applications.  However, when word got out about how the screen gets 2-way picture performance in either front or rear projection AND is IP33 certified for outdoor use, it piqued the interest of many commercial installers.  It comes fully assembled and is easy to install. It's outdoor rating is ideal for large conference rooms, sanctuaries, and other large venue spaces that may have large windows and doorways constantly open to the elements.  The 2-way projection means that there will be a bright, clear image on either side of the screen regardless if this is for a front or rear projection display.