Elite Screens Launches New DIY Pro Dual, 2-Way "Do-it-Yourself" Outdoor Projection Screen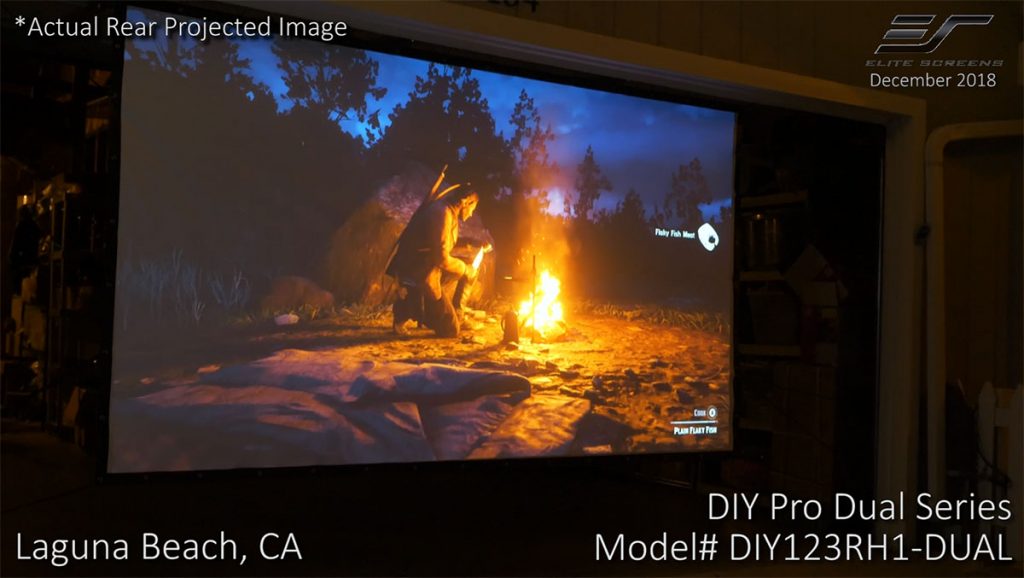 The DIY Pro Dual is a Rugged Outdoor Portable Projector Screen that Offers a Stunning Two-Way Projection Material. It is Portable and Easy to Set Up Quickly. In This Video, a 123″ (DIY123RH1-DUAL) is Featured.
The DIY Pro Dual is an outdoor do-it-yourself movie screen that produces a bright, clear image on both sides of the material with either a front or rear projection display. The design includes professional-grade matte-black masking borders. This improves visual contrast while absorbing the overshoot of projected light.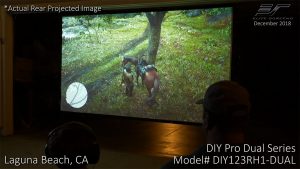 Bed sheets are not engineered for true color rendition, contrast, or diffused flatness. Unlike cutting corners with cheap fabrics, the WraithVeil Dual material is designed for superb picture performance without image fidelity loss. Now you can do it yourself like a pro and it won't cost a mint to do so.
This product is available in 96", 123" and 251″ diagonal sizes in a 16:9 aspect ratio
– Front/rear projection material
– 0.8 Gain with a 150° viewing angle on both sides
– 4K/8K Ultra HD, and HDR Ready