(Click Image for the Latest Videos)
ChromaWhite Projection Material is Certified by the World Renowned Imaging Science Foundation
The Prime Vision ISF Series by EPV Screens is a new series that brings reference quality to your installations with a minimal turnaround time and at a cost that will increase your profit without sacrificing quality.
The screen's design features ISF certified projection material on a 2.4" aluminum, hand-wrapped velveteen frame. The ChromaWhite ISF front projection screen material is ISF Certified to provide top-tier performance. It gives accurate color rendition that exceeds the requirements of videophile purists as well as the industry's most discriminating integrators. The ChromaWhite ISF material has a 1.25 Gain reflectivity level in addition to a very wide viewing angle. It is crafted specifically for environments that have controlled lighting such as dedicated home theaters and media rooms
Key Features of the Prime Vision ISF
– Reference Grade Color Purity
– Wide Diffusion Uniformity
– 4K/8K Ultra HDR Ready
– ISF Certified Picture Quality
– Compatible with Standard "long-throw", short-throw, and UST projectors
If you have any questions or comments, we look forward to your replies. Below are more details on this versatile and well-made screen.
-Dave Rodgers, Marketing Manager, EPV Projection Screens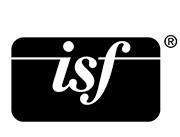 About the Imaging Science Foundation "ISF" Certification
Reference grade picture quality
Neutral Color Temperature
Superior Color Contrast
Enhanced Black-White Dynamic Range
We Can Fulfill Your Order Within 3-Business Days
EPV Projection Screens can fulfill your order quickly through our West & East Coast (CA/MD) facilities. Each location serves the various regions quickly and effectively. Contact us now to learn about our various programs. Ask about distribution through our global network.
Learn About The Projector Screen Industry.
EPV Screens is one of the world's top brands in projector screens. Our blog is designed to answer the tough questions everyone has but may be afraid to ask on a public forum. EPV's Projection Screen Blog provides you with insight on the latest industry trends, tech tips and testimonials so that you may acquire an inside view of this diverse channel.
For more information about EPV Projection Screens, please visit our website
or contact us at:
310-873-8286